Let's Go Backpacking!
In this time of global transformation, we are increasingly aware of the need to help young people step fully into who they are and to live with an awakened sense of interrelationship, authentic expression and deep care for their communities—including the wild environment. Wild places are much more than beautiful: they are a gateway into our passions and purpose.
Weaving Earth is offering two wilderness trips for teen boys in the summer of 2018. These journeys into wild California will be led by a team of Weaving Earth mentors trained in the practices of deep nature connection, which are designed to cultivate holistic relationships to self, to others and to the natural world.
We offer a sliding scale for all of our trips. If you are able to choose a higher price point, you are making it possible to offer the program at a reduced rate to others. Thank you for considering what is possible and choosing the price point that is right for you. Our trips are priced to cover expenses and provide right livelihood for the guides and the organization as a whole, who offer significant time, energy and expertise in planning and running the trips. That being said, we are committed to making this trip accessible to all who want to participate. For questions on financial aid, please contact Sam Edmondson.
In order for these trips to run, we need a minimum of 8 participants per trip. There are 12 spaces available in total on each trip. If you are signing up, please spread the word within your networks. This trip is a great opportunity for friends to enjoy the wonder of backcountry travel together!
TRIP #1: DEEPENING WILDERNESS SKILLS
WHEN: July 9-16, 2018
LOCATION: TBD
PRICE: $750-$1000
AGES: 15-18
This trip is designed for teens who have experience in the backcountry and are looking for a challenge. Recommended for teens who have participated in previous Weaving Earth excursions or who have solid backpacking experience in wild places.
TRIP IS FULL!
---
TRIP #2: BACKPACKING FOR YOUNGER TEENS
WHEN: July 29-August 3, 2018 
LOCATION: Marble Mountain Wilderness
PRICE: $650-$900
AGES: 12-14
Backpacking can be quite strenuous! This trip is designed for younger teens (and almost teens). We will cover the basics of backpacking—how and what to pack, where to camp, leave no trace ethics, et cetera—and hike an itinerary that is tailored to a beginner skill level.
ONLY 3 SPOTS REMAINING!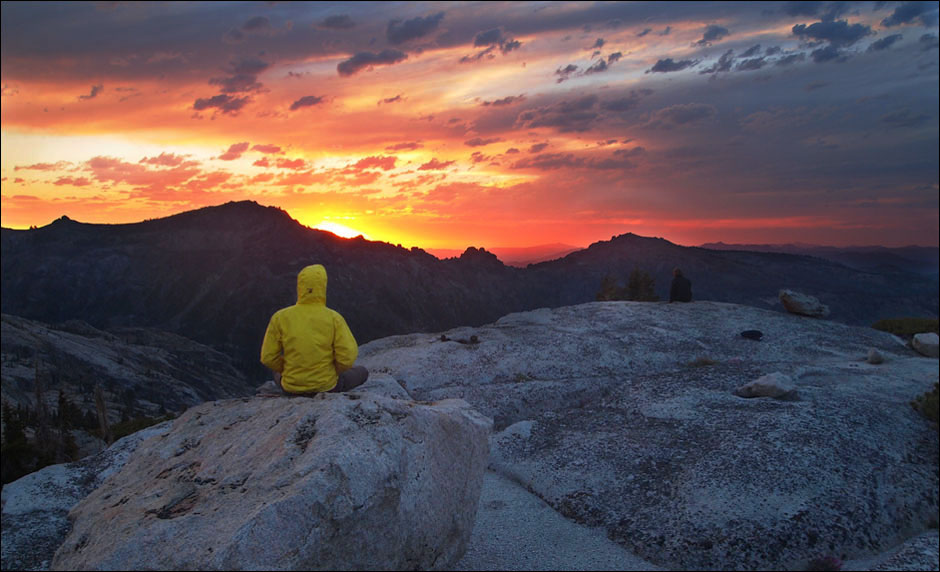 ---
More Trip Details
We will be hiking and setting up multiple camps across this big, beautiful terrain while practicing wilderness ethics, firemaking, stories, games, and adventure. No two trips are ever the same. Each is influenced by the particular composition of the group, the leaders, the place, and the weather (inside and out!). Each trip responds to the interests, passions, curiosities and characters of the individuals who show up. So while we can't predict exactly what will happen, we can assure potential participants that some combination of these activities below (and more!) will unfold. Our goal is to embark on an adventure together that takes us deeply into the wild, deeply into ourselves, and deeply into the collective of the group. It's fun. It's meaningful. It's eye-opening. It's a great way to spend a part of your summer.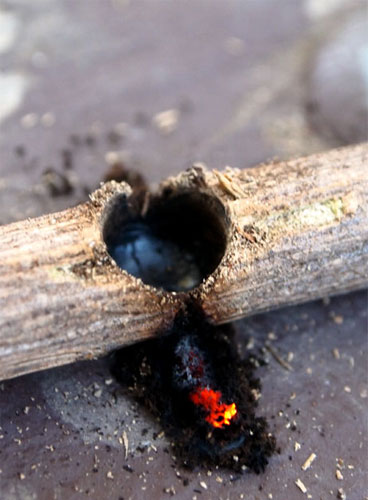 Day-hike explorations
Fire by friction
Awareness games
Music
Tracking
Relaxed down time
Ancestral skills and crafts
Swimming (site and weather dependent)
Mapping, journaling and creative writing
Council
Sit spot
Aidless navigation
Wilderness skills and ethics
Storytelling
Leadership skills
And more!
---
Trip Leaders

Nic Moss has worked both with the adult and youth programs at Weaving Earth. He has always and will always be a student in the "School of Life." He grew up on the southern edge of the California coast range known as Big Sur and spent the better part of his childhood exploring all that the wild world had to offer. This exploration, coupled with a strong connection to community and place, has helped form Nic's vision and gifts.

Sam Edmondson wears several hats at Weaving Earth: He works with both youth and adult programs, and he is the Senior Staff Writer. Sam grew up amidst concrete and chain link but fell hopefully in love with wilderness on the rocky shore of California's Papoose Lake. He is a wilderness first responder and an apprentice to music, martial arts, myth and the manifold beauty of wild things. Read more about Sam.
---