What is Bird Language?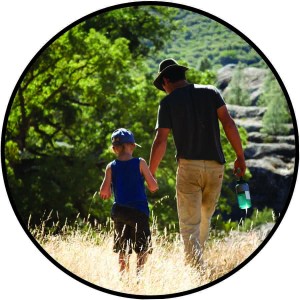 Interpreting bird language—what the birds are "saying" and how and why they're saying it—is an ancient skill that people have used for thousands of years. Birds are keenly aware of their surroundings and often very vocal about what they observe—songbirds especially. Through their songs, companion calls, alarms and other voices, we can gain insight into the movements of predators and other events that are unfolding in real time on the landscape. But that's not all. Tuning into the birds, who are present whether we find ourselves in deep woods or the city center, helps us to expand our awareness, deepen our listening and re-discover ourselves within a web of relationship that many have forgotten in these modern times.
About The Event
All of our youth programs focus on connecting children to nature, to one another, and to self through direct experience and meaningful play. Our students gain a deep knowledge of place by learning to identify local flora and fauna, understanding habitat ecology and how to help it thrive, and learning how to interact with wildlife in a healthy way.
We foster celebration of, relationship with and commitment to our local ecosystem. We create an environment where youth feel comfortable in nature, and have the opportunity to form personal relationships with their wild neighbors. Youth programs are designed to let the child's curiosity and passion guide their learning. We emphasize nature as our greatest teacher. Natural cycles lead the way.
The Bird Language for Kids Saturday Series will help your child:
Understand the basics of Bird Language
Deepen their connection to place
Learn about local ecology
Feel comfortable being in nature
Practice mindfulness and expanded awareness
And, have a LOT of fun!
Details
Dates for the 2016 Bird Language for Kids Saturday Series are forthcoming. To receive updates about this and other Weaving Earth programs, join our mailing list. Please contact Melodie Kauff if you have any questions.