"Seeing the Racial Waters" is a 3-Day intensive with Dr. Robin DiAngelo for white people dedicated to racial justice. Robin will be joined by guest lecturer Jaqueline Battalora, Ph.D., J.D. and assisted by Carlin Quinn, LMFT. The event is hosted By Education For Racial Equity ​​and​ Weaving Earth.
Overview
"Racism is arguably the most complex and nuanced social dilemma since the beginning of this country, and yet nothing in dominant society gives us (white people) the information we need to engage across race with nuance and complexity. We do of course develop opinions on racism, but without years of sustained study, struggle, focus, mistake-making and relationship building, our opinions are not informed. In fact, they will most likely be ignorant. In the face of that ignorance, it is essential—and this is a life-long process that is never finished—to continually reach for humility, check our complacency, and build accountability to people of color."
– Dr. Robin DiAngelo
Please join us for a unique opportunity to dive deep into the topic of white supremacy and how it functions within and around us as white people. This 3-day intensive will provide an opportunity to reflect, learn, and grow together in an exploration of how white supremacy shapes us and how we—often unawarely—protect and uphold it in our daily lives. We will explore topics including white socialization, white solidarity, common white patterns, intersectionality, the specific ways racism manifests for white progressives, safety versus comfort, the politics of emotions, and white fragility. We will end with discussion on how we can make intentional choices that interrupt racism and support racial equity in our communities and institutions.
Who is this event for?
​​This event is for white people who are​ interested in developing a racial analysis that is both systemic and personal, and one which involves radical self-reflection and self-responsibility. ​With this qualification, it will serve as a great foundational course for people who are new to racial analysis as well as for people who have been in the work for a while and who are interested in deepening their understanding.
Why is this only for white people?
While all people raised in Western culture are raised to play a part in racism, these parts are not the same. Therefore, the work of challenging our racial socialization is not the same for white people and people of color. Creating an all-white space to address racism allows us to focus on the specific ways racism manifests for and is perpetuated by white people. Separate space also allows us to grapple with our racism without causing harm to people of color. We aim to support the education of white people on the manifestation of racism in our daily lives without relying on people of color to educate us, endure our micro-aggressions, or bear witness to our struggles. Our ultimate goal is to bridge racial separation, but we are not socialized to do so constructively in cross-racial settings. Sessions such as this allow us the space to work on harmful patterns and develop more transformative ones when engaging with people of color. If you have more questions about this or would like to speak further about this, please feel free to contact the production team and someone will get back to you directly.
About The Facilitation Team
Dr. Robin DiAngelo​​
​​is affiliate faculty at the University of Washington. She is a two-time winner of the "Student's Choice Award for Educator of the Year" from the University of Washington's School of Social Work. Her scholarship is in Critical Discourse Analysis and Whiteness Studies. In addition to her academic work, Robin has extensive experience as a workplace consultant in race relations and racial justice. Robin has numerous publications and books, including ​What Does it Mean To Be White? Developing White Racial Literacy. ​​Her work on White Fragility has influenced the national dialogue on race and been featured or cited in Salon, NPR, PBS, The New York Times, and The New Yorker. Her book ​White Fragility: Why It's So Hard For White People To Talk About Racism ​​was released in June and debuted on the New York Times Bestseller list.
---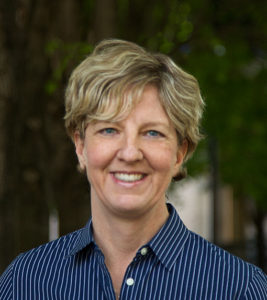 Jacqueline Battalora, Ph.D., J.D.
​​is the author of​ Birth of a White Nation​​: The Invention of White People and Its Relevance Today and numerous articles. She is an attorney and professor of sociology at Saint Xavier University, Chicago and a former Chicago Police Officer. Battalora is an editor for the Journal of Understanding and Dismantling Privilege. Her interest in the role of law in creating human difference shaped her graduate work at Northwestern University where she received her Ph.D.
---
Carlin Quinn, LMFT​​ is a clinical psychotherapist, community organizer, and racial justice educator in the San Francisco Bay Area and Europe. Her passion for system change has led her to educate groups, communities, and institutions on the topic of how the system of white supremacy functions and perpetuates itself through unconscious bias and field theory. She has a particular interest in revealing and dismantling how "white consciousness" shows itself in the world of psychotherapy, the concept of "mental health," and in the creation of intentional communities in the western world.
---
Please Note: ​​If you are new to the work of Robin DiAngelo, we request that you read her paper entitled "White Fragility" to get a sense of her approach and see if this event is a good fit for you​. Find the academic version here​ and the mainstream version here.
LOGISTICS
WHEN
February 22nd, 2019 10AM – 6PM
February 23r​d, 2019​ 10AM – 6PM
February 24th, 2019 10AM – 5PM
Attendance at all three days is required.
COST
In order to make this event more accessible we are offering a sliding scale ranging from $450 to $675. We encourage each participant to look thoroughly at what they are able to pay (rather than what they may want to pay).
In an effort to not make cost a barrier we are also offering the option to pay through payment plans for those who would like to register to save their spot but need to pay in installments leading up to the event. For more information or to discuss your options with an organizer, please send an email to educationforracialequity@gmail.com.
FOOD
Please bring a bagged lunch each day and​ plan to eat on site​​. Snacks and simple beverages will be provided throughout the days.
WHERE
Private Home​​ in Richmond, CA. Details upon acceptance.
Any questions you have about the event can be directed to: educationforracialequity@gmail.com​