Recently one of our WE Immersion graduates was contacted by a prospective participant.  As this 9-month program represents a significant commitment, both energetically & financially, she was looking for some first person reflections from someone who had been through it, in an attempt to get a better sense of what she could expect from the year. With the author's permission, we have cut and pasted the response here as it was written. We feel that this reflection speaks beautifully to the hard-to-grasp elements of the program, and we hope it helps you, the reader, to get a better sense of what it is we do at the WE Immersion.  Enjoy!
---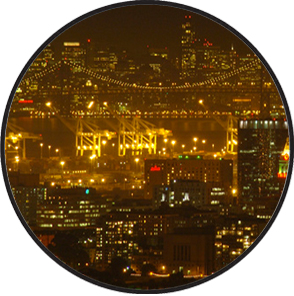 Hello,
Yes, Will told me that you would be writing to me. It is good to hear from you. I truly hope that what I say through this email will be helpful to you. I will be as clear and as authentic as I possibly can.
I am 26 years old and I am from Oakland, California. I was born and raised in this city and feel deeply rooted and connected to this place and the people here. One of the reasons I chose to do the Weaving Earth Immersion is because I wanted to deepen my understanding of regenerative design and learn permaculture skills to bring back to my community in Oakland.
What I discovered on the 9 month journey was that creating change goes way beyond just learning new skills. Deep nature connection involves opening up to all of our senses, heightening our awareness of the world around us so that we may be fully alive. Some of the most powerful work that we did in WE for me was tending to grief and creating space for ritual.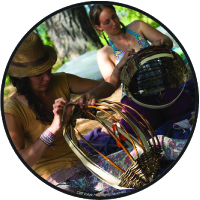 This past year has felt like a journey of remembering what it means to be fully human; to feel and process all emotion and to have deep empathy for other people and all living things on Earth. The program has helped me let go of stories or ideas that did not serve me so that I may now step into the work I need to do to serve all of creation.
After my first year of Weaving Earth I feel more in tune with the world around me. I not only notice the birds, I have deep relationship with them and an understanding of their actions and importance. I am able to identify plants and harvest them for medicine and nutrition. I see and understand living systems and know that I am a part of them; that everything I do creates ripples of effect around me.
I now have core routines that keep me healthy physically and emotionally. For example, I take time to ground myself in gratitude every morning and connect to the natural world. I make sure there are people and spaces that can hold my grief, joy, wonder and curiosity. I make time to hike and dance and take care of my body. This helps me process my emotion so that it moves through me and I am able to again focus on service to others and my soul's work in this world.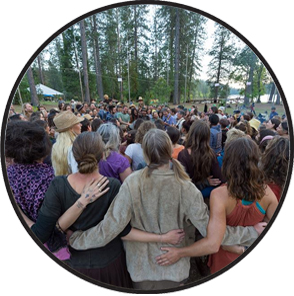 I experience myself as more grounded, clear, connected, and able to radiate love for myself and others. I find that I have more curiosity, energy and wonder which inspires those around me to get in touch with their own curiosity and wonder. I also have more skill in navigating interpersonal relationships and responding from a mature, compassionate place in moments of conflict.
The WE Immersion is helping me step into my own form of leadership. Will, Lauren and Dave are my mentors and take time to witness me on my journey and reflect back to me what they see as my gifts and my challenges. Leadership is about service to community and finding your unique place and contribution within your community. For me, leadership is also about finding your own true expression of who you are in this world; as a part of this living, interconnected planet.
The last thing I will say is that I credit much of this to the Weaving Earth Immersion, but it also took my own longing for change and a dedication to doing my work even when it was painful, dark, and scary. In fact I believe it was because I was willing to embrace the heartbreak as well as the joy that I have been able to grow so much in the last 9 months.
I hope that this has helped you become more clear within yourself if the WE Immersion program is the right place for you. Thank you for seeking out transformation in this time of global uncertainty. May your path be full of meaning and purpose, joy and love.
Blessings, Chiara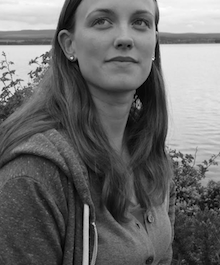 Chiara graduated the first year Beyond Boundaries track of the WE Immersion during the 2013-14 program year, and has completed the second year Fire Tenders track and the third year Bridge Builders track