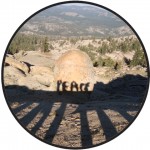 Our Vision & Purpose
WEAVINGEARTH fosters reciprocal relationships and cultivates the healthy development of people, communities and ecosystems through nature-based programs & services. WE envision a human network competent in designing, tending to and regenerating healthy relationships with all aspects of life.  Read more…
---
What is Relational Education?
At Weaving Earth, we practice what we call "Relational Education;" offering activities, exercises, practices, skills, content, experiences, and an overall learning environment designed to open and flex the human capacity for authentic, embodied relationships with all that surrounds us. Read more…
---

Core Curriculum
Today's world calls for fully alive, fully connected, fully expressed individuals. It calls for people with creative ingenuity, a desire to learn and the ability to collaborate and problem solve. It calls for people with an identity that is rooted in relationship to the whole, and who carry the passion and tools needed to respond to the great work before us. All of the WE programs support the emergence of these attributes and qualities in the participants who join in. Read more…
---
WE in a Global Context
Humankind finds itself poised at a critical transition. On the one hand we face"the great unraveling," in which our environment, social structures, and species are collapsing under the weight of current stresses.  On the other is"the great turning," in which new understandings are unfolding for how humankind can—and must—live in harmony with itself and the planet.
Each one of us influences which path humankind will ultimately follow. Read more…