The following individuals are collaborators and guest instructors with Weaving Earth. Their participation changes from year to year, so be sure to sign up for the Weaving Earth newsletter to get info about our current events.
---
Joanna Macy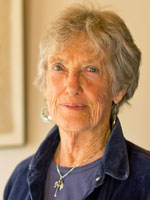 Eco-philosopher Joanna Macy PhD, is a scholar of Buddhism, general systems theory, and deep ecology. A respected voice in the movements for peace, justice, and ecology, she interweaves her scholarship with five decades of activism. As the root teacher of the Work That Reconnects, she has created a ground-breaking theoretical framework for personal and social change, as well as a powerful workshop methodology for its application. (Excerpt of bio from Joanna Macy's website.)
---
Jeanette Acosta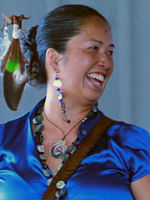 Jeanette is and indigenous Permaculture specialist and a certified permaculture teacher and designer who specializes in maritime culture, herbalism, ethnobotany and biodynamics. Her experience dealing with indigenous peoples, international business people, world diplomats, heads of states, renowned artists/celebrities, and politicians gives her a very unique perspective on various cultures and customs.
---
Jon Young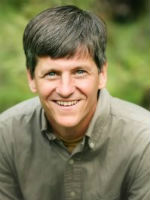 For the last three decades, Jon has been mentoring folks in the nearly lost art of understanding bird and animal language. Just as science is beginning to see the credibility in this ancient skill, Jon has been leading communities world-wide to get these skills back through lectures, workshops, media—but mostly through training and mentoring. Jon's leading-edge work on bird language has been posted in magazine articles and in books including: What the Robin Knows, Animal Tracking Basics, Coyotes Guide to Connecting with Nature, BirdTalk and Exploring Natural Mysteries, and is the subject of popular audio CD series including Seeing Through Native Eyes and Advanced Bird Language.
---
Paul Raphael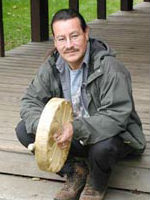 Paul is an Odawa Peacemaker and internationally respected mentor in cultural repair. He has worked as a Peacemaker for the Grand Traverse Band of Ottawa and Chippewa peoples, where he helped to establish alternatives to incarceration through a Nature-based Drug Court. Paul offers training in the ways of the natural world (Fire Making, Shelter Construction and Tracking Animals) as well as the spiritual world (Inner Tracking, the Sacred Walk, Peacemaking and Rites of Passage).
---
Virginia "Gigi" Coyle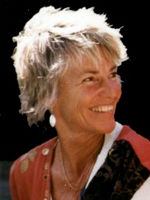 Gigi began with a series of three-day retreats at a convent school when she was twelve, fascinated and curious what Jesus was doing fasting in that desert for 40 days. In her early twenties, the seeds of that experience led her to travel—alone in the wilderness, and in other cultures—seeking pathways to spirit, integral healing, and the partnership possible between all beings. She still travels that road. For thirty years she has worked with individuals and groups in different communities and cultures, helping to build bridges "between the worlds." She has organized and co-led journeys to the rainforest, to the oceans, to the desert; journeys dedicated to witnessing and learning through the great suffering and abundant grace found on this planet. Interspecies Communication, The School of Lost Borders and The Ojai Foundation have been her primary focus and attention. Today, she offers council and the desert fast as two of the simplest, oldest, tried-and-true forms for initiation, healing, confirmation and celebration of work, life, and vision. She is co-author of The Way of Council and The Box: Remembering The Gift. Gigi created and is now leading an intergenerational pilgrimage team, Beyond Boundaries and responds to a variety of service projects supporting regenerative communities around the world. (Bio from the School of Lost Borders website.)
---
Win Phelps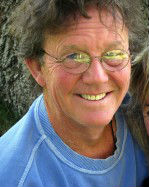 Win Phelps is a wilderness rites-of-passage guide and trainer, and a carrier of Council. He calls himself a mentor, a witness, a finder, and a namer. He has been a Chinese Mandarin translator for Army Intelligence, an award-winning TV director in Hollywood, a biodynamic gardener, a single mom/dad and a thirty-year student of the Integral Yoga of Sri Aurobindo. The Tao, Nature, is his most profound teacher—along with his relationship to his beloved, Gigi Coyle. (Bio from the School of Lost Borders website.)
---
Dan Fontaine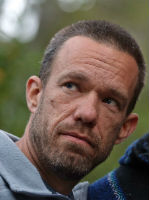 Dan first attended a tracking workshop with Wilderness Youth Project (WYP), a local Santa Barbara organization, in 2001 and hasn't been able to quit the project since. Over the years he's been involved in nearly every aspect of WYP. Although he's been a resident of Goleta, California since 1994, his reverent appreciation of the environment around the Santa Barbara Channel has yet to plateau. He's guided by a certainty that connection with the landscape around us helps develop the personal gifts that enrich our lives and the community that contains us.
His background includes avian field work with the Point Reyes Bird Observatory, the U.S. Fish and Wildlife Service, and other organizations. Dan is also a graduate of the Kamana Naturalist Training Program. (Bio from Wilderness Youth Project website and 8 Shields Institute website.)
---
Edward Willie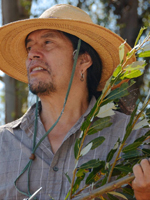 ( Pomo/Wailaki/Wintu). After graduating from UC Berkeley with a degree in Native Studies, Edward Willie has worked in various fields of education, while at the same time continuing to enrich his personal education – an education fueled by his desire to uncover and rekindle the cultural earth based knowledge of California Indians. Edward is an artist, native ecologist,  graphic designer, basketweaver, regalia maker, permaculturist and budding herbalist. He has 4 grown children. He currently resides in San Anselmo, Marin County, San Anselmo Creek Watershed.
---
Mark Lakeman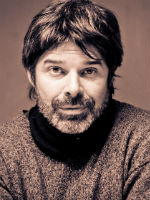 Mark is a national leader in the development of sustainable public places. In the last decade he has directed, facilitated, or inspired designs for more than three hundred new community-generated public places in Portland, Oregon alone. Through his leadership in Communitecture, Inc., and it's various affiliates such as the The City Repair Project (501(c)3), The Village Building Convergence, and the Planet Repair Institute, he has also been instrumental in the development of dozens of participatory organizations and urban permaculture design projects across the United States and Canada. Mark works with governmental leaders, community organizations, and educational institutions in many diverse communities. (Bio from Mark Lakeman's website.)
---
Wendolyn Bird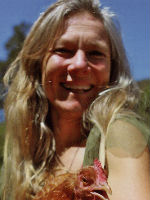 Wendolyn Bird brings a unique and outstanding set of talents, training and experience to all her work with young children and caregivers. Her workshops and trainings for educators, caregivers and parents incorporate story, song and music and are based on more than a decade of running her own fully outdoor pre-school, Tender Tracks Tales and Trails, as well as her popular outdoor Summer Camps for older children. Her skill set is enhanced by her experience as a licensed Psychiatric Technician, who worked in Child-Adolescent Psychiatric Units, Juvenile Court Schools and the County Jail. She has taught for many years in schools with diverse populations, and has been a professional storyteller and musician. (Bio from the Tender Tracks website.)
---
Ilarion "Larry" Merculieff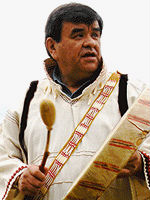 Ilarion was born and raised on St. Paul Island in the middle of the Bering Sea. St. Paul Island is part of a five-island group called the Pribilof Islands. He is an Unangan (Unungan), Aleut, raised in a traditional way. Throughout his life, Ilarion has focused on traditional knowledge, wisdom, and spirituality gained from culture bearers around the world, acting as a bridge from the past to those alive today. He lived on St. Paul Island for half his life and now lives in Anchorage, Alaska.
Ilarion's work has been broad and eclectic as his C.V. indicates. He is proficient in many areas but his passions are community wellness, the fate of the planet and elder wisdom. It is reflected in his work on climate change, the Bering Sea and its people, and the work we humans must do to re-establish harmony with ourselves, our families, our communities, and Mother Earth. (Bio from the Global Center for Indigenous Leadership and Lifeways website.)
---
Sharon Shay Sloan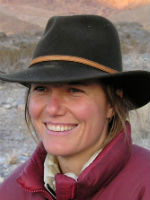 Sharon Shay Sloan is dedicated to re-imagining the Human-Nature-Relationship toward everyday cooperation with life. Currently, she is director of the Indigenous & Community Lands & Seas program for The WILD Foundation, a certified council trainer with The Ojai Foundation, member of Beyond Boundaries, an international/ intergenerational response team, and a part-time steward of Three Creeks, a "watering hole" in the Owens Valley. As co-editor of Protecting Wild Nature on Native Lands, Shay honors the power of language and story to inspire action and the human capacity to dream. (Bio from the Ojai Foundation website.)
---
Jay Sliwa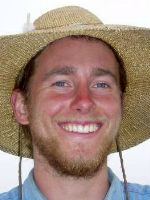 Jay Sliwa is a gifted teacher of ancestral arts, particularly the intricacies of hide tanning. He lives primarily off of the land in Sonoma County, California. Jay also travels all over the west teaching and continuing to learn from the land. He is an extremely kind and thoughtful person who truly honors and respects the Earth, which is evident in his relationship with plants and animals.
---
Velton Fry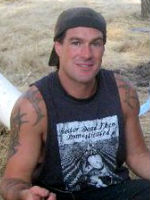 Velton Fry is a Northern California resident who has a vast amount of experience in the outdoors hunting and tracking in the old way. He has a great love for animals and the ocean and enjoys spearfishing and bow hunting. He has taught at Winter Count, Rabbitstick and the Buckeye Gathering. He is a master at primitive and modern archery and the sacred hunt. (Bio from the Elements Gathering website.)
---
Martin Shaw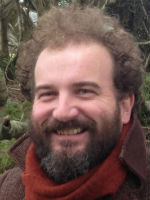 Dr. Martin Shaw is a painter, mythologist and wilderness teacher. For four years he lived under canvas and has found painting is a way of communicating something of that experience. A scholar from the British School in Rome, his awards also include the Bretherton, Elgood, Price award for outstanding achievement in the Arts and the Robert Bly GMC scholarship.
He is the author of A Branch From The Lightning Tree: Ecstatic Myth and the Grace in Wildness and Parzival and the Wet, Black Branch of Language and director of the Westcountry School of Myth and Story. He has collaborated with Robert Bly, Daniel Deardorff, Coleman Barks, Gioia Timpanelli, John Densmore of the Doors. Dr Shaw holds a PhD from the University of Plymouth and is visiting lecturer on Desmond Tutu's leadership programme at Oxford University.
---
Lisa Doron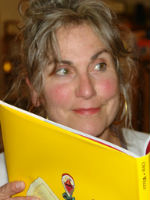 Lisa has worked at Point Reyes Books almost every Friday for six years. In the early years of Lisa's literary life, she found a small home on the prairie with Half Pint and traveled the high seas with Pippi and Captain Longstocking. She eventually jumped ship and found herself along side Wonapalei on the Island of the Blue Dolphins. As a young teenager, she sleuthed with Nancy Drew. Her world really took a turn when she found Scout Finch in Macon County. Lisa returned to LA, where she realized that even cowgirls get the blues. She eventually made her made her way north, landing in Inverness, where she teaches drama at West Marin School. When she's not storytelling, painting, and puttering in her studio, she is reading, still. (Bio from Point Reyes Bookstore website.)
---
Laurence Cole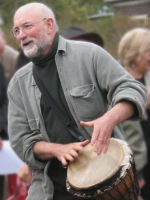 Laurence Cole leads group singing at festivals, fairs, conferences, convergences, and nearly any place folks gather. He loves to facilitate the co-creation of beauty imbued with meaning and passion through the medium of harmonic sound and juicy rhythm, and to witness the delight that human beings find in such ecstatic engagement with each other as they celebrate the depth and heights of their aliveness.
Laurence writes and collects songs from all over, generally easily learned but challenging enough to exemplify the spirit and pleasure of play. He believes group singing to be the natural birthright of all people, a most ancient and essential technology of belonging and shared meaning. He welcomes and works with all voices, no matter their experience or level of confidence, allowing even the shyest singer to find their place in the singing community.
He has been a lifelong student of human culture and how people grow their soulful gifts in the context of enduring community and communion with each other and the natural world. He is committed to reclaiming the ancient practices of rights of passage and the essential roll of grief ritual in the creation and re-creation of deeply connected and bonded community.
Laurence lives in Port Townsend, Washington with his partner Deanna, where they are building a light straw/clay passive solar house at the Port Townsend EcoVillage. He deeply enjoys building soil and growing tasty food, and serving as co-director of PT Songlines Choir, which he founded nine years ago following his training in community choir leadership with Shivon Robinsong and Denis Donnelly, the renowned directors of the 300+ voice Gettin' Higher Choir in Victoria, BC.
---
Matt Kolan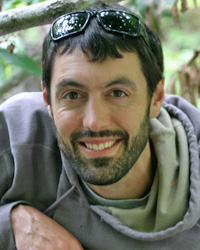 Matt is a faculty member at the University of Vermont's Rubenstein School of Enviroment & Natural Resources, and Director of the Leadership for Sustainability Masters Program (http://learn.uvm.edu/programs/m-s-leadership-sustainability/).He teaches courses on systems thinking and problem-solving, power and privilege, field ecology and wildlife tracking, and the ecology of leadership, learning and change. His research explores non-traditional practices and systems that catalyze transformation, facilitate high-leverage learning, and support well-being across multiple scales. He is also interested in what nature and ecology might teach us about leadership and learning.
Matt also works as an educational and ecological consultant for a variety of organizations (including the National Park Service, Center for Whole Communities, Shelburne Farms, and others), helping build capacity for organizational learning and working with difference and tension in a generative way.
---
Kaylynn Sullivan Two Trees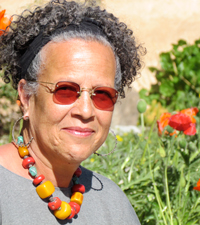 Kaylynn has spent a life at the crossroads where species, cultures, beliefs and the unknown intersect, collide and evolve in both dissonance and resonance.  As an artist/catalyst she has worked with individuals, communities, local governments and organizations in the US, Europe and New Zealand. Over the course of the past 4 decades TwoTrees has continued to develop and evolve with the input and guidance of many indigenous elders. Practice for Living, Living Practice is an expression of this foundation, which focuses on helping humans re-orient to our indigenous mind, and regenerate our essential relationship with the Earth's wisdom.
She is currently living in Vermont and listening deeply to Earthtime and the stars in her art and is a lecturer at the University of Vermont. www.ktwotrees.com
---
MaMuse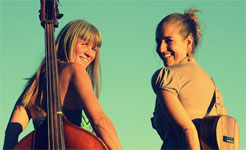 "Ma" as in Mamma; "Muse" as in 'the one who inspires,' is sweet soul, folk revival served with a playful splash of uplifting lyrics in haunting harmony. This merry duo (Sarah Nutting and Karisha Longaker), weave voices like a Celtic knot upon a sparse instrumental pallet of upright bass, guitar, mandolins and flutes. Original songs transmitted through the heart and infused with improvisation and storytelling, leave audiences softened and singing along. Creating beauty and magic wherever they go, MaMuse is what a meadow would sound like if it could sing.
MaMuse was born an inspirational folk duo in the Spring of 2008 in Chico California. Within a year, they birthed their first full length album,"All The Way" which has sold over 15,000 copies. From this album, the song "Hallelujah" was chosen, and performed as the winning song on Prairie Home Companion's Duet Competition in 2012. "Hallelujah" is also included on a compilation CD of some of the favorite duets ever performed on the show featuring artists such as Gillian Welch, Emmylou Harris, Sam Bush and more.
Four full length albums later and two currently in the "cooker," MaMuse continues to share joyfully with audiences of all sizes. They have appeared at festivals all around Northern California such as Kate Wolf and California World Music Festival. MaMuse has also been chosen as finalists in national songwriting competitions such as Kerrville New Folk and NewSong Competition. They were just recently featured as part of a special for PBS, which is in the process of being edited.
Another big part of MaMuse's passion is to lead others in song. Bringing hearts together as a form of eco-spiritual activism of the most gentle and tender variety. Sarah and Karisha, with a language of transcendent harmony, invite all to come close and share the preciousness of life and loving.
---