In this time of great change, we offer the strengthening of relationships as our response.
The Weaving Earth Center for Relational Education believes that deep, reciprocal relationships with nature offer a solid foundation from which to respond to challenges—personal, interpersonal and global—with creativity, resiliency, vision, resourcefulness and flexibility.
Humans and nature are part of an inseparable whole.
Our complex, rapidly changing world calls for leaders who deeply feel the inherent interrelationship between all of life. The Weaving Earth Center for Relational Education fosters a learning environment that is inspired by contemporary insights and grounded in ancestral wisdom. Guided by nature, we endeavor to draw out the vital contributions we each have to make to the great work before us.
We are nature responding.
---
GRATITUDE AND LINEAGE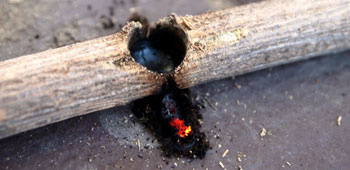 We are grateful to the many mentors, teachers, guides and elders who have shaped our vision and offerings. Learn more about our roots.
CORE CURRICULUM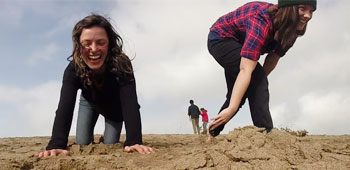 Guided by nature, we endeavor to draw out the vital contributions we each have to make to the great work before us. Learn more about the 8 central tenets of our educational approach.
OUR PROGRAMS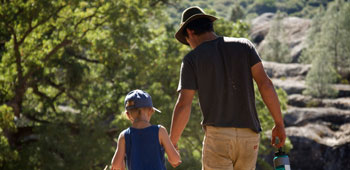 We are deeply committed to working with all age groups. Find out more about our programs for adults and families, teens and youth.
MEET WE'S FOUNDERS
Will Scott, Lauren Hage, and Dave Hage founded the WE Center for Relational Education in 2012. Here's more of their story.
GUEST INSTRUCTORS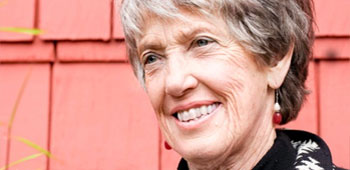 Every year, WE is fortunate to learn from and work alongside an incredible array of guest instructors. Many come to teach in our 9-month Immersion program. Other events are open to the public.
THE WE TEAM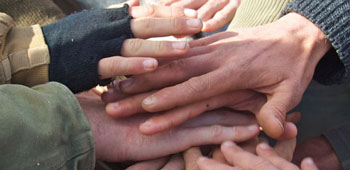 We are fortunate to have a wonderful staff team running our adult, teen and youth programs. Meet the crew!
---
What Is Relational Education?
Relational Education is an approach to learning that strives to engage more than just the mind: it invites the body, the heart and the human spirit as well. It emphasizes curiosity and direct, sensory engagement with the wild world in order to awaken embodied connections and reciprocal relationships to the land, to self and to others. Western education, for all of its accomplishments, tends to orient toward the intellect and answers. Relational Education prioritizes the ability to ask and follow good questions, acknowledging that every answer leads to more good questions. These are the stepping-stones that keep us engaged and growing in our relationship to any learning journey that we happen to embark upon.
Our current era requires leadership that is born out of the maturation of the human spirit. Such leadership must be rooted in interrelationship, fueled by creative collaboration, deeply aware of historical patterns of oppression and considerate of the health and well-being of many generations to come. Community resilience emerges when leadership is sourced out of respect for the whole. The paradigm of a rarefied group of thought leaders and visionaries with all of the answers is no longer of service. Our goal is not to educate experts. Instead, we cultivate life-long learners and leaders whose curiosity can guide them from one experience to the next. We seek to draw out the inherent and unique genius within each participant, because to fully meet the moral, ecological, social and political challenges we face as a species within the great web of life, we need the contributions and gifts of every person.
---
Conservation Partnership
Weaving Earth is a proud conservation partner of the WILD Foundation, which acts as our fiscal sponsor. As the heart of the global wilderness community for over 40 years, the WILD Foundation protects wilderness while meeting the needs of human communities, working across cultures and boundaries by collaborating with local peoples, organizations, the private sector, and governments to create dynamic practical projects, inspiring solutions and communications initiatives.
SaveSave