In August of 2013, a Santa Rosa based newspaper, The Press Democrat, did a piece on the practice of foraging wild food. Reporter Matt Brown caught up with our very own WE founder Lauren Dalberth Hage and here is a little of what he had to say:  "Lauren Dalberth Hage can find food almost anywhere, even on the side of a busy street near Penngrove. Cars zipped past Dalberth Hage on a recent afternoon as she harvested reddish-brown dock seeds, which she will grind up into a flour and bake into energy bars. Climbing down into a gully, she filled a basket with elderberries. Earrings of manzanita and abalone shell dangling from her ears, she reached high with a pair of pruners to get the topmost berries. The blue fruit will be used to make a healthy tincture."  For the full story, click here.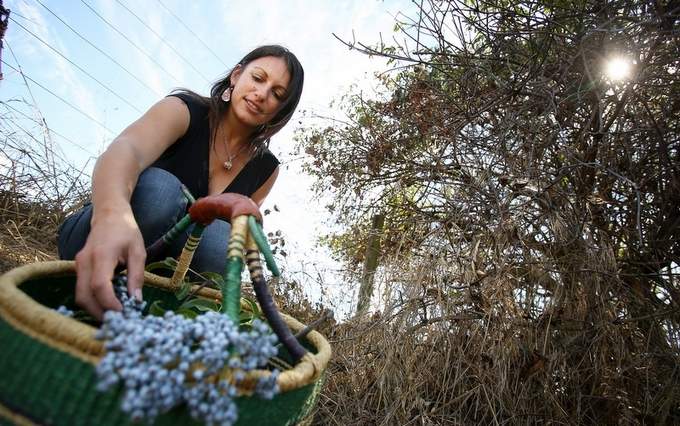 "It's really empowering to walk into an ecosystem and know what I can and can't eat," said the co-founder of Weaving Earth, a Sonoma County outdoor education school. (Photo: Conner Jay/PD)
For the full story, click here.